When we've worked so hard to publish a novel, we naturally want to make a splash. Wouldn't it be wonderful if someone just threw a surprise party, and everyone showed up to buy it?
Of course, it is not that easy. As an Indie author, my number one problem is how to get my work to stand out from the pack. Currently THWARTED QUEEN and her daughters are up on Amazon and Barnes & Noble. But, like everyone else, I've heard the complaints and the grumbles about that horrible, badly-written, typo-filled Indie work that cruds up Amazon at the 99c level. Or the $2.99 level. What to do? Enter Kirkus Reviews.
If you've been writing for a while, you've probably heard of Kirkus Reviews. Founded in 1933 by Virginia Kirkus, it is an American book review magazine that serves the book and literary trade sector, including libraries, publishers, literary and film agents, film and TV producers and booksellers.
Kirkus has started a new program aimed at the Indie author. You need to send them two copies of your book. But don't worry if you're book only exists in e-form, because they will accept completed MSS as well. It is going to cost you, either $425 for the standard 7-9 week service, or $575 for the express 3-4 week service. In any event, I'm going to give it a try, because it the reviewers at Kirkus like my work, their review will definitely help it to stand out from the pack.
NEWS FLASH: Cecylee and her daughters are now up on Kindle & Nook. Here are the links: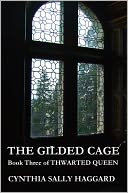 To read more about Cecylee, click here for a guest post I did yesterday on Tanzanite's Castle Full of Books. Her ladyship would be delighted to make your acquaintance.